What are mobile payments? Common types of systems & benefits
#
Mobile payments are quickly becoming an integral part of our daily financial transactions, and have revolutionized how we conduct transactions in today's digital age. They offer a level of convenience, speed, and ease that traditional payment methods can't match. Understanding mobile payments and how they can benefit your financial institution is paramount to offering customers a modern experience.
What are mobile payments?
Mobile payments refer to any transaction made using a mobile device. Instead of cash, checks, or physical credit cards, mobile payments allow consumers to use their smartphones to pay for a wide range of services and products. This form of payment is rapidly gaining popularity around the globe, particularly with younger, tech-savvy demographics— mainly millennials.
Mobile wallet payments account for nearly half of all e-commerce transactions in 2022 on a global scale, with 2.8 billion users and growing. Mobile payments transaction volume reached $1.7 billion in 2021, a 27% annual increase from the year prior.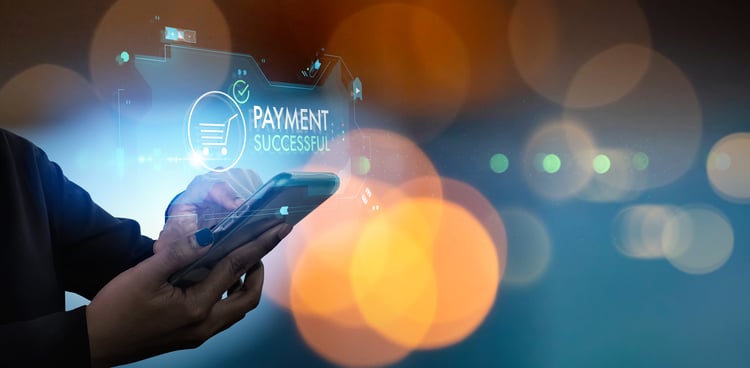 How do mobile payments work?
Mobile payments employ wireless technology to send payment information from a mobile device to a payment terminal. The main technologies driving this system are Near Field Communication (NFC) and Quick Response (QR) codes.
NFC allows two devices placed within a few centimeters of each other to exchange data. In the context of mobile payments, this occurs when a smartphone is tapped against a payment terminal.
On the other hand, QR codes are a type of barcode that a smartphone can read using its camera. The QR code contains the information needed to complete the transaction. Both methods require a mobile payment app, which securely stores debit or credit card information, to be installed on the smartphone.
As cybersecurity is paramount, these apps employ various measures, such as encryption and tokenization, to protect sensitive data.
Examples of mobile payment systems
The most popular systems are Apple Pay, Google Pay, and Samsung Pay. These three services allow users to securely store payment details, such as debit or credit card information, on their smartphones. Users can then pay in-store with their phone simply by tapping it against an NFC scanner or scanning the QR code presented at the checkout counter.
In addition to these services, there are also a number of other mobile payment systems in the market. Venmo and PayPal allow users to transfer funds directly from their bank account or credit card to another person's account.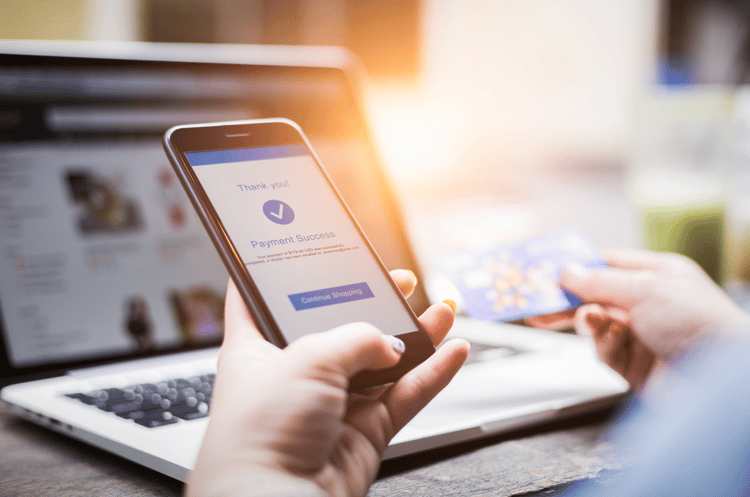 What are the five types of mobile payment systems?
Mobile wallet technology
Mobile wallet technology is one of the most common forms of mobile payment systems. A mobile wallet is essentially a digital version of a physical wallet, enabling users to store card information securely on their mobile devices.
When making a purchase, the mobile wallet software uses NFC technology to interact with mobile payment terminals. The transaction is completed with a simple tap of the mobile device on the terminal, resulting in a seamless and efficient payment process.
Mobile wallets ensure a high level of security by using methods such as tokenization, which substitutes sensitive card information with a unique identifier or "token." This approach ensures that even in the event of a data breach, the exposed data cannot be used for fraudulent transactions, thereby safeguarding user information.
Mobile peer-to-peer payments
Mobile peer-to-peer payments, also known as P2P payments, provide a digital platform that enables individuals to transfer funds directly to each other using their mobile devices. This system relies on an app such as Venmo, PayPal, or Zelle, which links directly to a user's bank account or card.
Transactions are usually initiated by selecting a contact from your device or entering a phone number or email. The money is then transferred from the sender's account to the recipient's account instantaneously, making it a fast and convenient method for splitting bills, paying friends, or even sending monetary gifts.
As with all mobile payment systems, security is a critical aspect of P2P payments, and these apps incorporate encryption and other security measures to protect user data.
Mobile e-commerce
Mobile e-commerce, often referred to as m-commerce, is an increasingly popular type of mobile payment system. This platform enables consumers to buy goods or services directly from their mobile devices, eliminating the need for physical transactions.
These purchases are usually made through specialized applications or optimized websites of retailers, facilitating a seamless shopping experience that can be conducted anywhere, anytime. M-commerce transactions are completed using stored payment methods or integrated mobile wallets, ensuring both convenience and security.
As online shopping continues to surge, the prominence of mobile e-commerce is undeniable and marks a significant shift in consumer purchasing behaviors.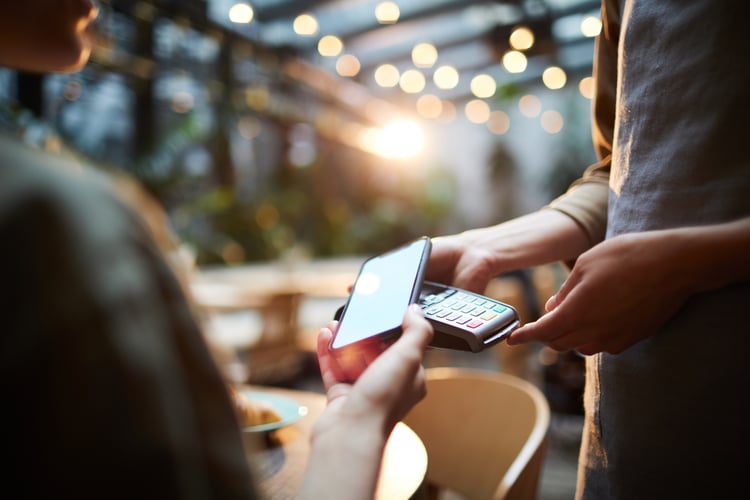 Mobile point of sale system
A mobile point of sale system (mPOS) functions as a portable, compact payment terminal. This technology enables businesses to accept card payments in a flexible manner without the requirement of traditional, stationary POS systems.
Typically, mPOS systems work in conjunction with a smartphone or tablet, coupled with a dedicated app and sometimes additional hardware, such as a card reader. The mPOS system is capable of processing multiple forms of payment, ranging from credit and debit cards to digital and mobile wallets.
This solution proves particularly beneficial for businesses with diverse operational settings such as food trucks, pop-up shops, and outdoor markets. They often come equipped with additional features like inventory management, sales analytics, and customer relationship management, making them an invaluable tool for modern businesses.
SMS payments
SMS payments, also known as pay-by-text payments, leverage the ubiquity of text messaging to conduct financial transactions. To make a payment, users send a text message containing specific instructions to a premium-rate SMS number associated with the business or service provider.
The amount is either added to their monthly phone bill or deducted from their prepaid balance. On the receiving end, businesses collaborate with mobile network operators and payment service providers to manage and process these transactions.
While not as widespread as other forms of mobile payments, SMS payments offer unmatched simplicity and accessibility, especially in regions where smartphone penetration or internet access may be limited. However, they don't typically provide the same level of security as other mobile payment methods, which is a key consideration for users.
Benefits of incorporating mobile payments into your bank offerings
Ease of use for customers
One of the greatest benefits of mobile payments is its convenience for customers. Mobile payments are incredibly easy to use and require just a few taps on their phone, cutting down time spent at checkout counters.
Since all credit card and payment details are stored securely on the device, users no longer have to carry physical cards or cash around with them. This enables them to make payments quickly and from anywhere, encouraging higher levels of customer engagement.
Increased security for banks
The introduction of mobile payments also holds great potential in terms of improved security for banks. The secure storage of credit card information on the user's device eliminates the need to manually enter data every time a payment is made, reducing instances of fraud or incorrect billing information.
Safe and secure ways to pay
Mobile payment systems offer robust encryption mechanisms that protect information from hackers. These platforms also make use of tokenization technology to generate a unique digital identifier for each transaction, making it nearly impossible for someone to use stolen card details to make payments.
Speed results in customer satisfaction
Mobile payments translate to an improved customer experience, as they can complete their purchase in a fraction of the time. As such, banks offering mobile payments are likely to attract more customers who value convenience and speedy transactions.
Cost savings for businesses
In addition to its ease of use and security, mobile payments can also generate cost-savings for businesses. By eliminating the need for physical cards or cash, banks are able to reduce administrative costs associated with processing traditional payments.
Mobile wallets can be integrated into existing banking infrastructure, making them much more cost-efficient to implement than other payment solutions. This allows banks to capitalize on the growing trend of digital payments, providing customers with a convenient and secure way to make transactions without having to invest heavily in infrastructure or manpower.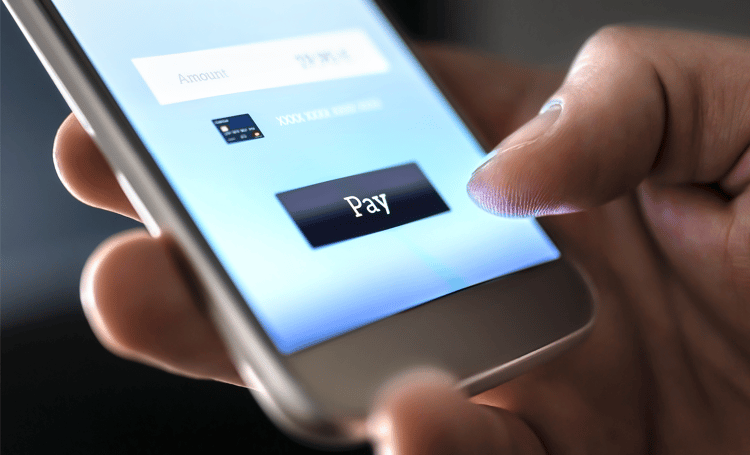 How banks can offer mobile payments to customers
Progressive modernization in banking provides a strategic pathway to expedite the delivery of new products to the market. By gradually modernizing existing systems and applications, banks can simultaneously maintain operational continuity and accommodate the development of innovative solutions.
At E6, we follow a progressive modernization approach to help banks get to market faster without disrupting legacy technology or existing systems in place. TRITIUM®, E6's robust payments platform, provides a flexible solution that has the potential to revolutionize paytech. Whether you aim to modernize your payment technology stack, expand your business, or gain a competitive edge, contact us today to see how TRITIUM can help you stand out from the crowd.
E6 Team
About the Author
Episode Six provides financial institutions with solutions for legacy payment stacks that aren't fulfilling the needs of an expanding industry. We are a global provider of enterprise-grade payment technology and ledger management infrastructure for banks that need to keep pace with disruptors and evolving consumer preferences.